I did this meme a few years ago on my fandom blog. Thought it'd be interesting to do it again now.
List the first lines of your last twenty stories (or chapters if you've been working on one manuscript for a while). See if you find any patterns.
1. Death lived in a highrise penthouse at the center of the South District.
2.
3. It was fall in Konoha, the sweltering heat of the summer months having passed without incident, and all was well.
4. The path was marked with a wooden stake.
5. The heart is said to be the keeper of memories.
6. Chailai saw the naga on her one hundredth birthday.
7. The clock tower rises above the city, its bricks stained black.
8. Chrome fingers the crisp edge of the bed sheet.
9. They were married in spring, beneath the boughs of a cherry blossom grove.
10. In the end, he settled for getting them luxury cruise tickets.
11. When Naruto turns twenty-five, the Rokudaime gives him his job.
12. The mountains swelter with the promise of rain.
13. They were at it again.
14. Early mornings are Gokudera's favorite time of day.
15. "You're a fucking mess."
16. Allen decided he didn't much care for adolescence.
17. There is a beach, undisturbed in the canals of Mukuro's mind.
18. Sasuke had returned to Konoha.
19.
20. There was an air of gravity to maintain while sitting bent over a hospital bench, the flicker of the overhead light a sardonic companion.

So, let's see... I'm not big on opening with dialogue. I tend to start by throwing readers right into the scene instead of prefacing the action with an introduction. I'm also apparently not very good at first sentence hooks LOL.
What do you guys think? Mostly I just think I'm long-winded =P
---
Today's post brought to you by Mukuro, still my favorite morally ambiguous psychopath: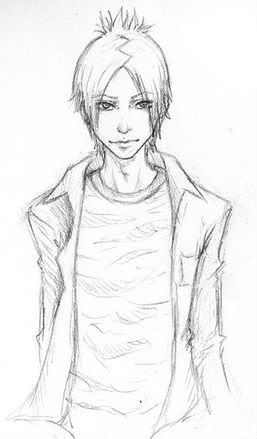 If you choose to do the meme, please leave a link so I can find it ♥