Today's excerpt is from an old fanfic I wrote back in 2009, for my oldest and dearest fandom
Naruto
. Normally, they're ninjas, but this is an Alternate Universe fic so they're college kids =P
Also, I suppose, an early attempt at humor lol.
Removed! <3 So what else is going on in the blogosphere? WELL!
Slice of the Blog Pie
is having a
QUERY BLOGFEST
!
If you'd like feedback on your query from your fellow writers, go sign up! Then, on April 19th, post your query letter and visit at least 5 other bloggers and critique their queries. Yay mutual feedback!
Today's post brought to you by: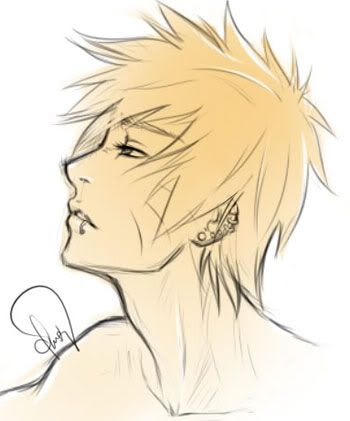 A bust sketch of AU Naruto
♥