01.
My crit partner Mindee just signed with Suzie Townsend of FinePrint Literary Management. There are no words for how proud I am of her. And I can't wait to weasel her into sending me her manuscript again after she finishes edits for her fantabulous new agent. Perks of being a CP, AM I RIGHT? bwhahaha
So yes, if you have a minute, please
go congratulate her
!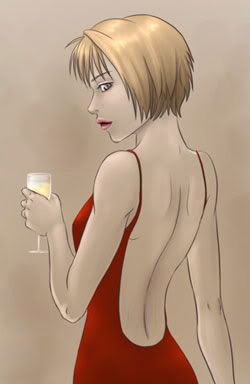 I don't drink, so I'll let her have the wine for me.
02.
I won the cover contest
hosted by Brenda Drake *squee* Thank you so much for voting for me!
03.
Tomorrow is the critique portion of Shelley Watter's
Birthday Blowout First Page Contest
. Please remember to stop by and drop a critique if you have time, and I will definitely be doing the same!
04.
A short story I submitted for an ebook and POD anthology was recently accepted. I'm super happy about that. But the short story is m/m romance so I'm publishing it under a pen name (thus the reasoning behind my Monday post lol). Still debating whether or not to cross-link, but I don't think I will. If you're curious to know what my pen name is and/or would like to know more details about the anthology, just send me an email!
05.
The first five pages of Soul Without a Boy placed as a finalist in the Wisconsin chapter of Romance Writers of America Fab Five Contest (YA category):

Super happy about that as well, although also disappointed for not doing better. *sigh*
---
Have an awesome weekend, everyone!
♥